Youth Services Bureau
A Commitment to Equity from Youth Services Bureau of Monroe County
In accordance with Chief Justice Loretta H. Rush's Statement on Race and Equity, the Youth Services Bureau of Monroe County is committed to addressing and mitigating racial injustice both in our agency as well as in our community.
We have expressed this commitment over the years in the following ways:
• All staff members of the Youth Services Bureau of Monroe County attend an annual Implicit Bias Training.
• As the hosts of the annual Monroe County Childhood Conditions Summit, we center issues of equity and inclusion, the theme of our 2019 Summit. A Commitment to Equity from the Youth Services Bureau of Monroe County
• We support our subcommittee, Building a Thriving Compassionate Community (BTCC)'s Implicit Bias Community of Practice in offering Implicit Bias Training; including 19 trainings throughout the community in 2019.
• In 2020, we offered Crossroads Anti-Racist Training and Organizing's "Introduction to Systemic Racism" in partnership with Monroe County Probation's Juvenile Detention Alternatives Initiative (JDAI) to 80 community members.

If you are in crisis and need immediate assistance
from our staff, please call Youth Services at 812-349-2507.
The mission of the Youth Services Bureau of Monroe County is to support youth and families through advocacy, education, collaboration, and fostering community connections.
The Youth Services Bureau of Monroe County envisions a thriving community, rooted in compassion, rich in opportunity, where youth and families are empowered and resilient.
The core values at the Youth Services Bureau of Monroe County are:
Integrity
Advocacy & Awareness
Service
Importance of Human Relationships
Honoring Dignity of Person
Investment
Since 1972, the Youth Services Bureau has provided services to the citizens of Monroe County, Indiana in an effort to strengthen families, divert youth from the juvenile justice system, and foster positive youth development. YSB offers services that promote positive family functioning and help lay the groundwork to build healthy, productive individuals.
All services are provided without regard to race, age, color, religion, sex, sexual orientation, disability, national origin, ancestry, or status as a veteran.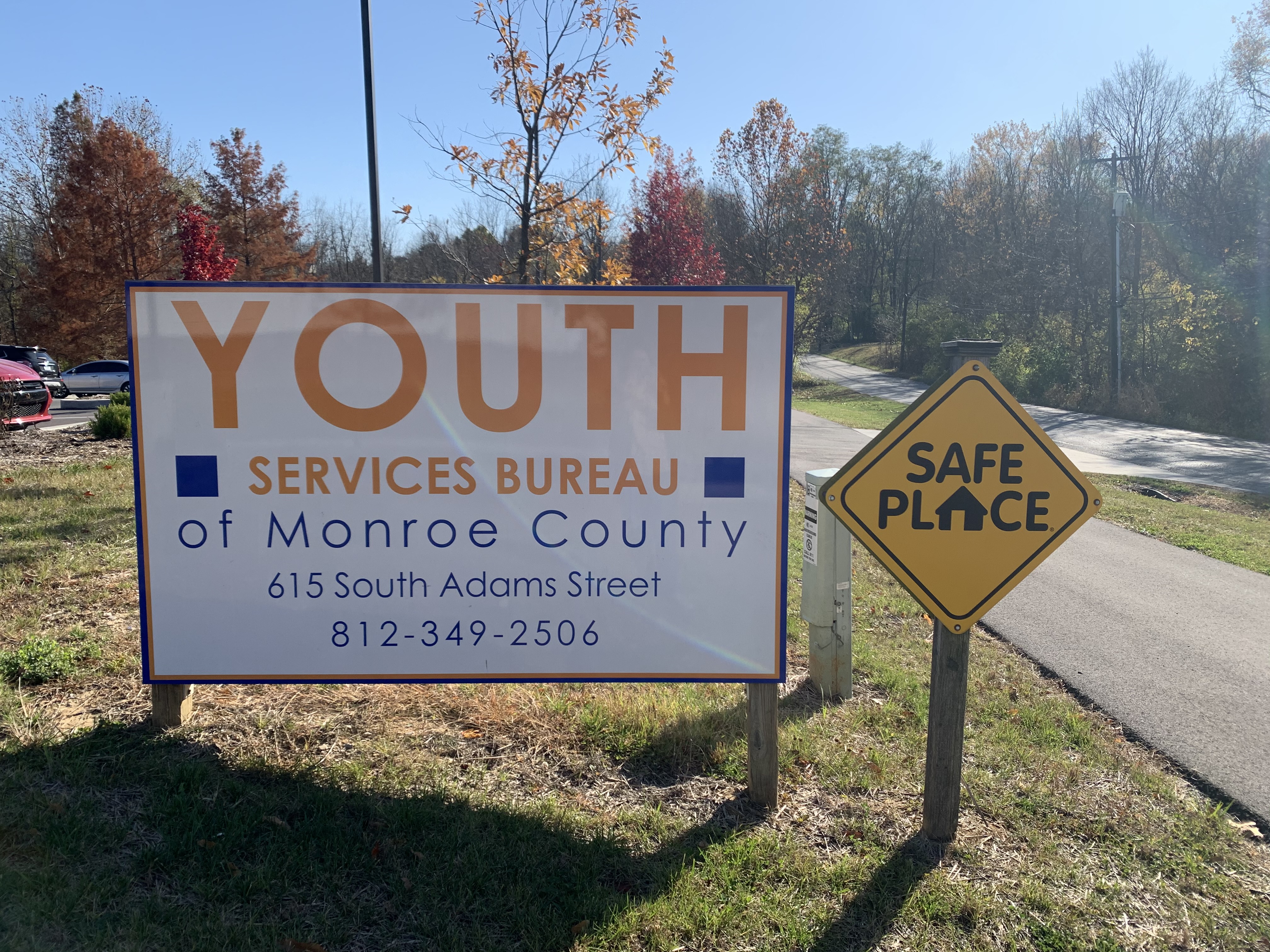 Useful
Links
Services


Jobs