Safe Place
Safe Place
PLEASE NOTE: If you are seeking Safe Place Services, or are a youth in crisis, please contact the Binkley House Youth Shelter directly at 812-349-2507.
View a list of Safe Place sites in Monroe County, Greene County and Owen County.
Interactive Safe Place Web Map, Find the closest Safe Place to you!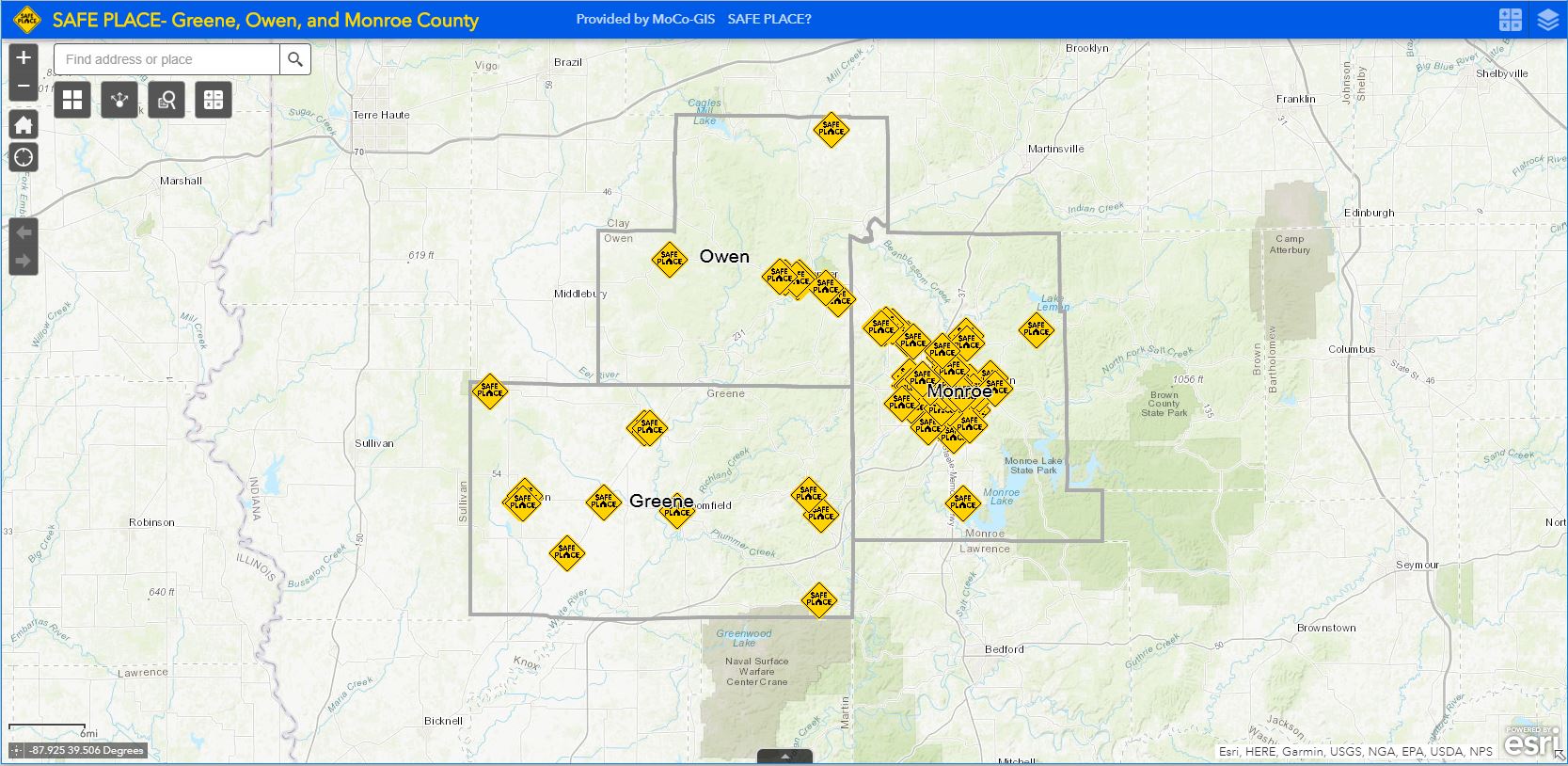 ---
YSB knows that the best way to deal with a crisis is to prevent it.
In addition to crisis counseling services, the Youth Services Bureau operates Safe Place of Monroe, Greene, and Owen Counties, a community-wide outreach service for runaways and at-risk youth in crisis situations. Throughout Monroe, Greene, and Owen Counties, dozens of businesses and community locations have volunteered to be part of the Safe Place Network. These Safe Places are identified by the bright yellow Safe Place sign. A youth can enter a Safe Place at any time and ask for help. Within a few minutes a trained volunteer arrives to meet the youth and assist in defusing the crisis. In some cases, the youth chooses to have the volunteer transport them to the Youth Services Bureau shelter where staff welcome the youth and provide for his or her immediate needs--food, warmth, rest, etc. Together they begin to work toward a solution.
The National Safe Place vision is to make the Safe Place sign the universal symbol of help and safety for youth by working with local communities to build safety nets that can prevent vulnerable children and teens from victimization. To learn more information about National Safe Place, click the link below.
TXT 4 HELP

If you're in trouble or need help, text SAFE and your current location (address/city/state) to 44357
TXT 4 HELP is a nationwide service offered by National Safe Place to help teens connect to the closest location where they can get immediate help and safety.
Here is how it works:
If you're in a crisis, text the word SAFE and your current location (address/city/state) to 44357


We'll text you back the address of the nearest Safe Place site and contact number for the local youth shelter. Within that same message you'll receive a prompt that says, "reply with 2CHAT for more help." Once you reply, you'll be connected with a professional for more help.
TXT 4 HELP Interactive
Users can now text interactively with a Master's level mental health professional for more help. The interactive service was launched on March 20, 2012. For school & community presentations contact our Safe Place Coordinator.
Jessica Brown, Safe Place & YSB Outreach Manager
Phone: 812-349-2043
Fax: 812-349-2892
jgbrown@co.monroe.in.us
*all services are provided without regard to race, age, color, religion, sex, sexual orientation, disability, national origin, ancestry, or status as a veteran.
Contact Us
Phone: (812) 349-2506
Fax: (812) 349-2892
Administration: 9:00 am - 4:00 pm Mon-Fri

Shelter: 24 hours a day, 7 days a week