Will Detmer Park
4140 West Vernal Pike, Bloomington, IN 47404- 18 acres
Will Detmer Park is the newest park in the Monroe County Park system. It was used as farmland for generations and is frequented by gardening programs. The park is well drained and lies above limestone bedrock and derived soils. There is a spring bordering the property to the west that flows north to Stoute's Creek as well as a paved trail that loops around a half-acre pond and picnic area. Many large trees, especially Black Walnut and a Pecan, are found along the fence lines and scattered throughout the park. Will Detmer Park also has a shelter, playground, basketball court, and bike repair station in addition to fenced garden plots and raised beds that are available for the public to rent.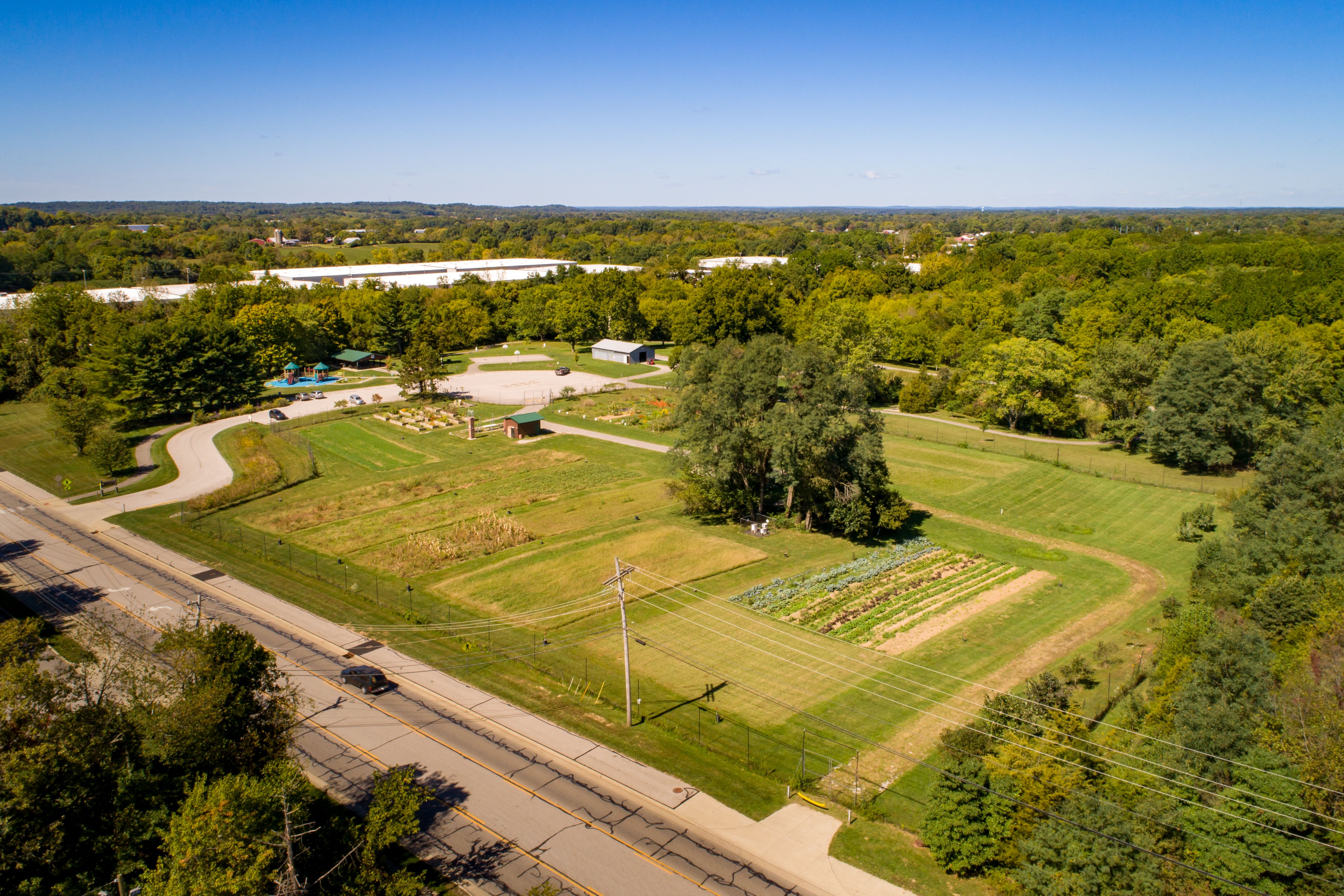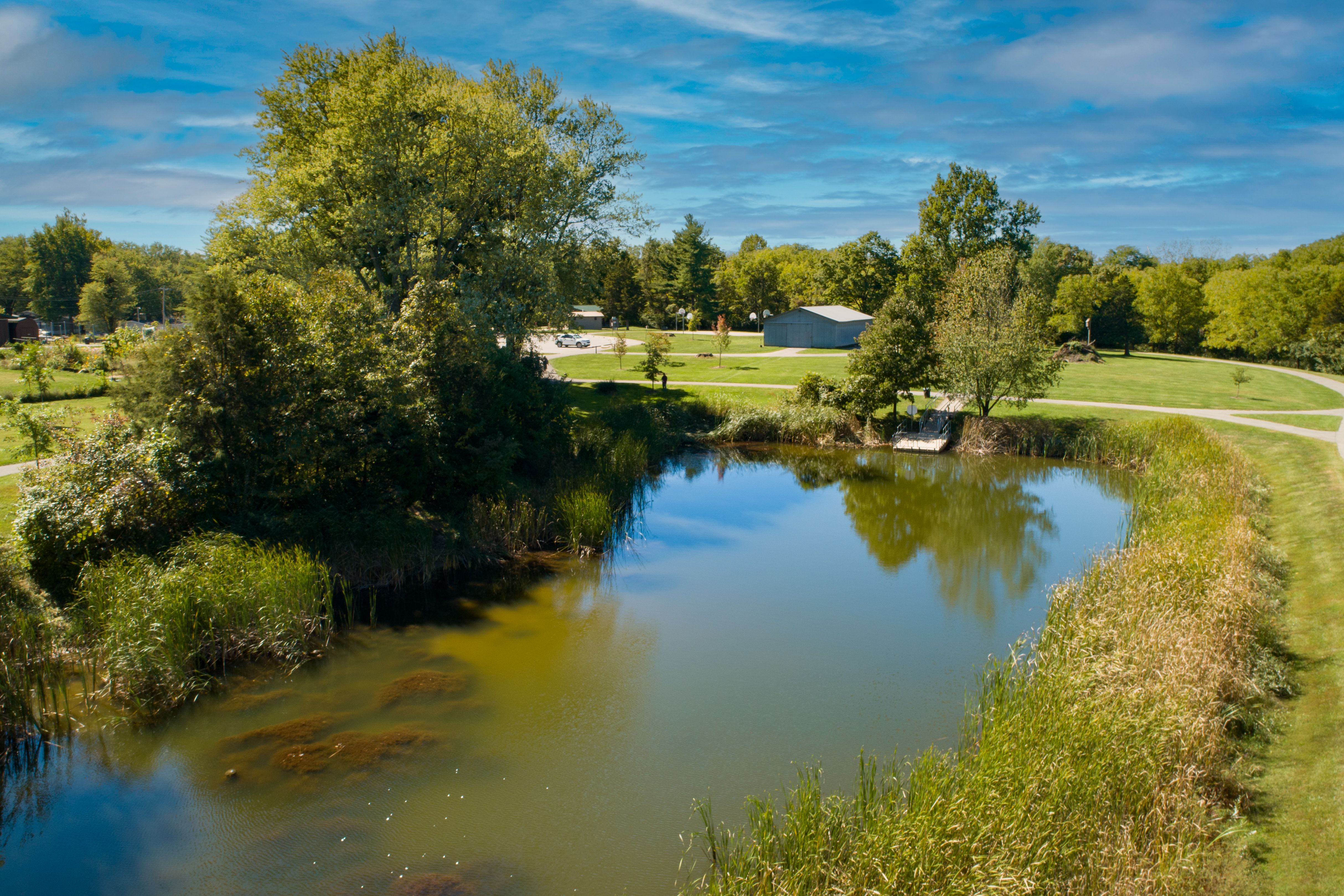 Park Amenities:
2nd Karst Greenway trail head – connected to greenway in 2015
Bicycle rack and bicycle tool station
Playground
Open shelter
Basketball court
Restroom building
Maintenance barn
Asphalt walking trail (loop "A" 5 laps = 1mile, loop "B" 6 laps =1 mile, A + B 3 laps = 1 mile)
Pond with fishing pier (0.5 acre) & observation area
Community gardens: deer fence, 2 garden sheds, vegetable cleaning area, & resting area
Wooded area
Forty-six (46) asphalt parking spaces
More Information
Find content and services related to this page.