Smart Gun Safety
Giving or receiving a gun over the holidays? Be sure that weapon and all others in the home have a trigger lock, are unloaded, and are stored separate from the ammunition. These 3 simple actions can prevent the unthinkable.
Each year in the US, nearly 350 children ages 17 and under gain access to a firearm and unintentionally shoot themselves or someone else. Nearly 700 children, 17 and under, die by suicide with a gun.
Remember, 3 simple actions can save a life – Use trigger locks, store guns unloaded, and keep the ammunition stored separately.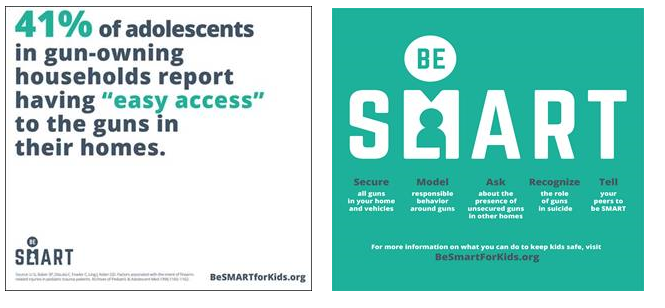 You can get a free trigger lock from the Monroe County Sheriff's Department from 8:00 am – 5:00 pm, Monday - Friday at 301 N. College Ave., Bloomington, IN. 47404. They can be reached at 812-349-2780 if you have any questions.
Visit Be Smart (besmartforkids.org) for more gun safety information.